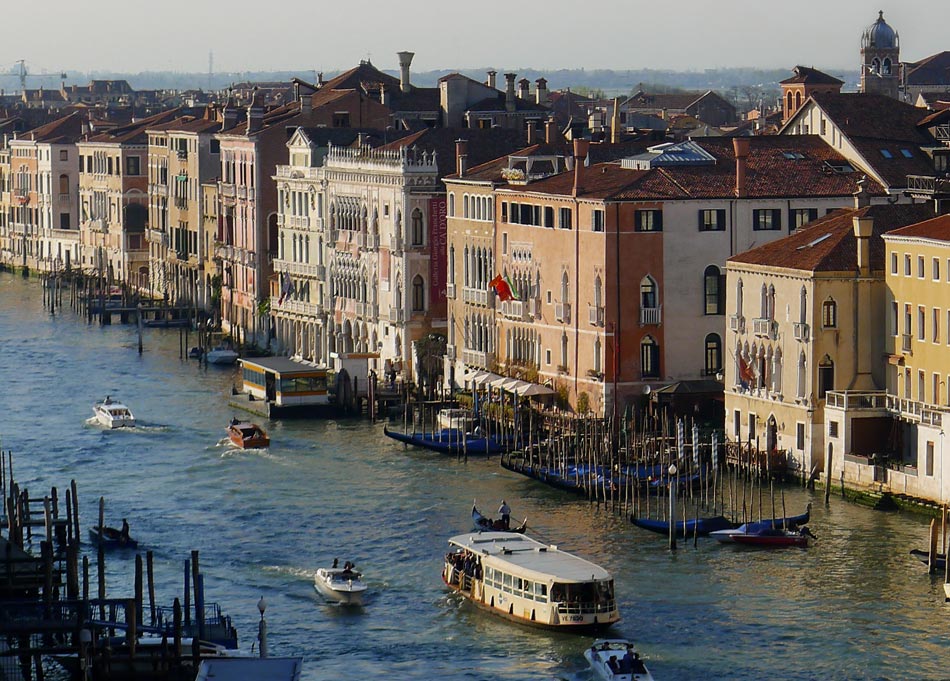 La galleria Bordas, nata nel 1990, è situata nel centro storico di Venezia, vicino al Teatro La Fenice.
La galleria è specializzata nella grafica originale degli artisti moderni e contemporanei, nei libri illustrati,
nei cataloghi di mostra e documenti d'arte del '900.
La galleria ha partecipato alle fiere di Bologna e Düsseldorf, alla FIAC, ad Art Basel, ad Art Paris

La galerie est spécialisée dans les oeuvres sur papier originales.
Elle propose diverses collections d'estampes d'art moderne et d'affiches originales imprimées en lithographies.
Ainsi que des livres illustrés d'oeuvres originales, ou encore divers catalogues monographiques ou d'exposition.

Galerie Bordas, founded in 1990, is in the heart of Venice's historic district, just a few yards from the Fenice Opera house.
The gallery specializes in original prints by Modern and contemporary artists, as well as illustrated books,
exhibition catalogs, and 20th century art historical documents.
Galerie Bordas has taken part in SAGA, Bologna Art Fair, Dusseldorf Art Fair, FIAC, Basel Art Fair , Art Paris.

Die Galerie Bordas, gegründet 1990, liegt im Herzen Venedigs, in unmittelbarer Nähe des Konzertsaals und Opernhauses La Fenice.
Die Galerie ist auf Originalgrafik moderner und zeitgenössischer Künstler spezialisiert, dazu gehören Illustrierte- und Künstlerbücher,
Ausstellungskataloge und Autographen des 20 Jahrhunderts. Die Galerie hat an den Kunstmessen in Bologna, Düsseldorf, der FIAC in Paris
der ART Basel und der Art Paris teilgenommen.

La galería Bordas, creada en 1990, está localizada en el centro histórico de
Venecia, cerca del teatro La Fenice.
La galería está especializada en las obras gráficas originales de varios artistas modernos y contemporáneos,
en los libros ilustrados, en los catálogos de exposiciones y en los documentos de arte del siglo 20.
La galería participó en las ferias internacionales como las de Bologna, de Dusseldorf,
y a "Art Basel". Además, fue presente en la "FIAC", "Arte Paris", y el "Saga"
Principali mostre allestite in galleria
Principales expositions organisées par la galerie
Main exhibitions organized by the gallery
Die wichtigsten Austellungen der Galerie Bordas
Principales esposiciones organizadas por la galería
Zoran Music (1990), Roberto Matta (1992), Miquel Barceló,-Jaume Plensa-José Maria Sicilia (1993),
Massimo Campigli (1993), Jean-Charles Blais (1995), Jean Cocteau (1997), Georges Rouault (1997),
Gunter Damisch (1997), Georges Braque (1998), James Brown (1999), Emilio Vedova (1999),
James Ensor (2000), Marc Chagall (2000), Pablo Picasso (2001), Henri Michaux (2003), Pierre Alechinsky (2004),
Zoran Music (2004), Joan Miró (2005), Asger Jorn (2006), Jean Dubuffet (2007), Victor Brauner (2009),
Miquel Barceló (2009), Atelier Bordas (2009), Georges Braque (2010),Pierre Alechinsky (2010),
Emilio Vedova (2011),Marc Chagall (2012), Mimmo Paladino (2013), Pierre Alechinsky (2014),
Edizioni l'Obliquo (2014), Pablo Picasso (2015), Jean Fautrier (2016), André Masson (2017),
Pierre Alechinsky (2017), Les affiches Mourlot (2018), Massimo Campigli (2018),
Livres illustrés d'artistes (2019), Les trente ans de la galerie (2021), Gilles Aillaud (2022).
Lien : historique de la galerie
Galerie Bordas
San Marco 1994/B
I - 30124 VENEZIA
Tel : +(39) 0415224812
galeriebordas@yahoo.it